William O'Keeffe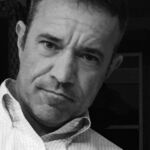 William T. O'Keeffe is a Founding Partner of the Firm O'Keeffe & McCann LLP, a law firm with a concentration in real estate transactions.
Raised in Cornwall, New York, William graduated with high honors from Fordham University College of Business in 1990, where he was also commissioned as an officer in the United States Army, graduating first in his class. William was appointed to the Military Intelligence Corps, and after his graduation from Fordham University School of Law in 1993, he was appointed to the Judge Advocate General's Corps, where he served in the Reserves at both the Staff Judge Advocate's office of the 77th Army Reserve Command at Fort Totten, Queens, and at the 4th Judge Advocate General's Detachment in the Bronx.  William is admitted to the Bar of the State of New York, as well as the Federal United States District Courts of the Southern and Northern Districts of New York.
In 2001, William founded the law firm of O'Keeffe & McCann LLP with then law associate, Michael McCann, and focused on general legal practice with a concentration in Real Estate transactions. Since then, the firm has grown into one of the busiest real estate law firms in Orange County, with attorneys and staff unmatched in the industry.